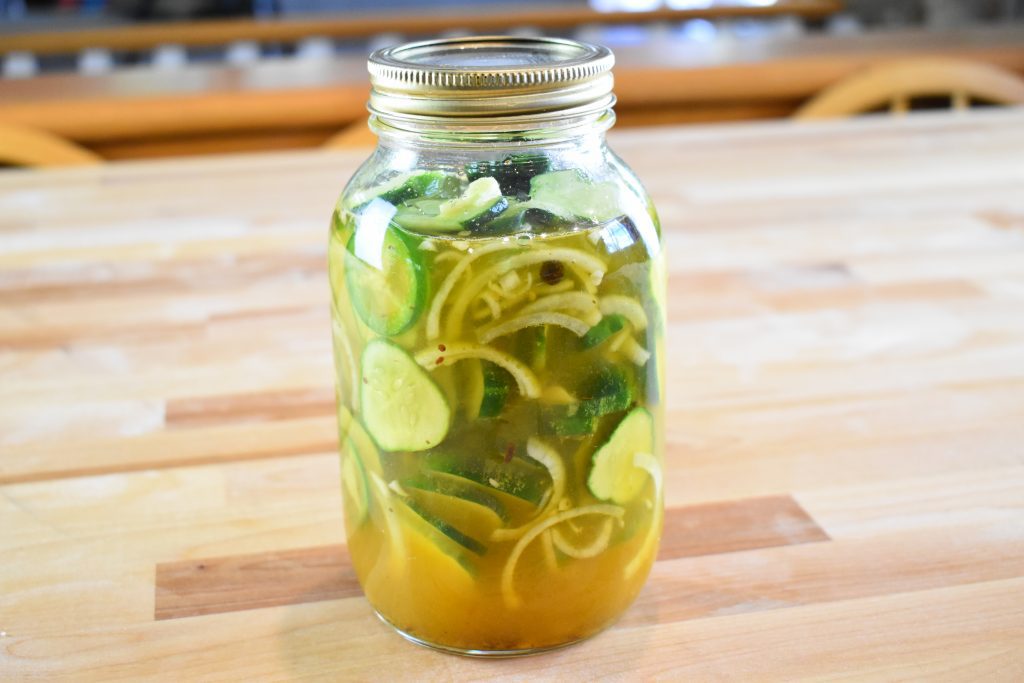 If you're only looking to make one jar of pickles rather than enough for a large homesteading family, this is the recipe for you! These zingy, zesty pickles are easy to make, don't take any special equipment, and can be eaten within 24 hours! 
Prep Time

20 min

Cook Time

2 min

Total Time

22 min

Ready in

24 hours

Yield

One 1-litre jar of pickles
Ingredients
4 pickling cucumbers, or 6 Persian cucumbers
1 small sweet onion, sliced
1 jalapeno, sliced (optional)
3 cloves of garlic, chopped
1/2 tablespoon salt
1/2 cup white sugar
1/2 cup brown sugar
1/2 teaspoon mustard seeds
1/2 teaspoon celery seeds
1/2 teaspoon turmeric 
1/2 teaspoon allspice
1/2 teaspoon chili flakes (optional)
1 cup white vinegar
1/2 cup cider vinegar
1/2 cup water
Preparation
1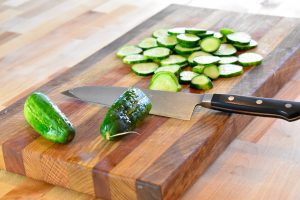 Slice cucumbers into rounds or coins.
Slice onions, jalapēno, and garlic, set them aside.
2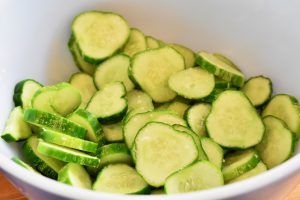 Transfer sliced cucumbers in a bowl and pour over tablespoon of salt. Mix everything up until the salt is coating all of the cucumbers.
Let sit for 15 minutes. 
After 15 minutes, gently massage the cucumbers. Drain off any liquid that has accumulated, then mix in the onions, jalapeños, and garlic.
3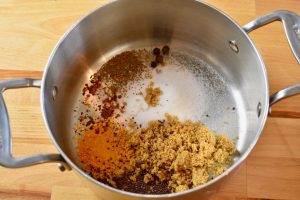 Add the remaining ingredients into a saucepan and bring to a boil, stirring. Once it comes to a boil, turn off heat. 
4
Add vegetables to a 1-litre mason jar. Pour the liquid ingredients over the cucumbers in the jar. 
Let cool, then firmly attach lid. Give the jar a shake to make sure everything is fully incorporated, then put in the fridge. 
5
Pickles will be ready to eat in 24 hours, and will be even better after a few days. They will last for about a month if kept refrigerated. Eat them on their own, or add them to salads, burgers, sandwiches, you name it!
Any extra notes can go here.