Grilled Cobia Arepas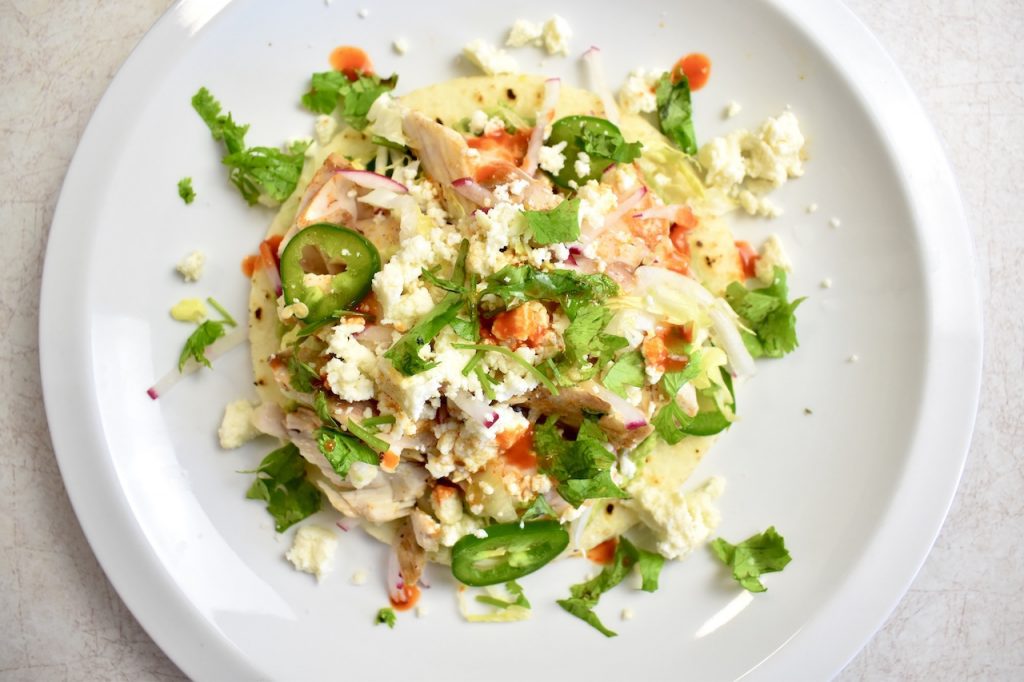 We set out for cobia on a recent fishing trip I did while in Florida, but they were being shy that day. Instead we caught a ridiculous amount of snappers, which made everyone happy. 
Luckily, the local fish market had cobia for sale, so I still got to try out this spectacular fish. 
Cobia is a large sport fish that very much resembles ramoras, those fish that latch onto sharks and whales. They taste amazing, mild and buttery, and have a nice firm texture. When line-caught, they are very sustainable too. 
If you can't get cobia, I would recommend looking for mahi mahi, kingfish, or cod. 
I used thin Columbian style arepas for this dish. They are so thin that splitting them in half seemed like too much of a chore, so I made these arepas in a Mexican tostada style. If you have thicker Venezuelan arepas, or make your own, you could definitely split and stuff them like sandwiches instead. 
Prep Time

30 min

Cook Time

15 min

Total Time

45 min

Yield

4 servings
Cuisine

Course

Cooking Method
Ingredients
For the fish
Approx. 1.5 lbs (680g) cobia fillet(s)
Kosher salt 
Freshly cracked black pepper
2 limes
2 cloves garlic, minced
2 tablespoons (30ml) olive oil
1 teaspoon (2g) ground cumin
1 teaspoon (2g) smoked paprika
For the arepas
2 avocados
1 lime
1 pinch of kosher salt
2 radishes, julienned
1/4 head of iceberg lettuce, shredded
1 jalapeño, sliced
1 cup (150g) queso fresco or feta cheese, crumbled
1 big handful cilantro, chopped
4 arepas
Hot sauce (optional)
Preparation
1
Pat the fish fillet(s) dry with a paper towel and put them in a shallow dish or plate.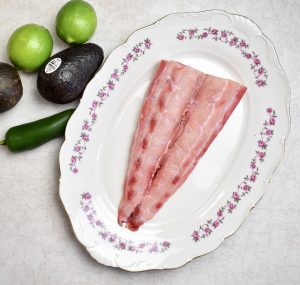 Season generously on both sides with salt and pepper. 
Combine the juice of the 2 limes, the garlic, olive oil, cumin, and paprika and pour over the fish. Flip the fish so it gets covered in the marinade. Set aside to marinate for 20 minutes. 
2
Meanwhile, preheat a gas or charcoal grill to medium high and oil the grates. 
Prepare your toppings as well: 
Mash the avocado with a sturdy fork and mix in the juice of 1 lime and a pinch of salt. Cut the rest of the vegetables and have them ready to go. 
3
Bring the fish, marinade, and arepas to the grill. 
Grill the fish, brushing it with the marinade, until cooked through, flipping once. Cooking time will depend on the thickness of the fish, but it should be done in 6-10 minutes. 
Throw the arepas on the grill to toast them and add a few char marks, about 2 minutes. 
4
Let the fish cool to the point where you can tear it into chunks by hand. 
Top the arepas with the mashed avocado, lettuce, radish, fish, lettuce, jalapeño, cheese, and cilantro. Top with hot sauce if desired. Enjoy!