Frijoles y Quelites with Lamb's Quarters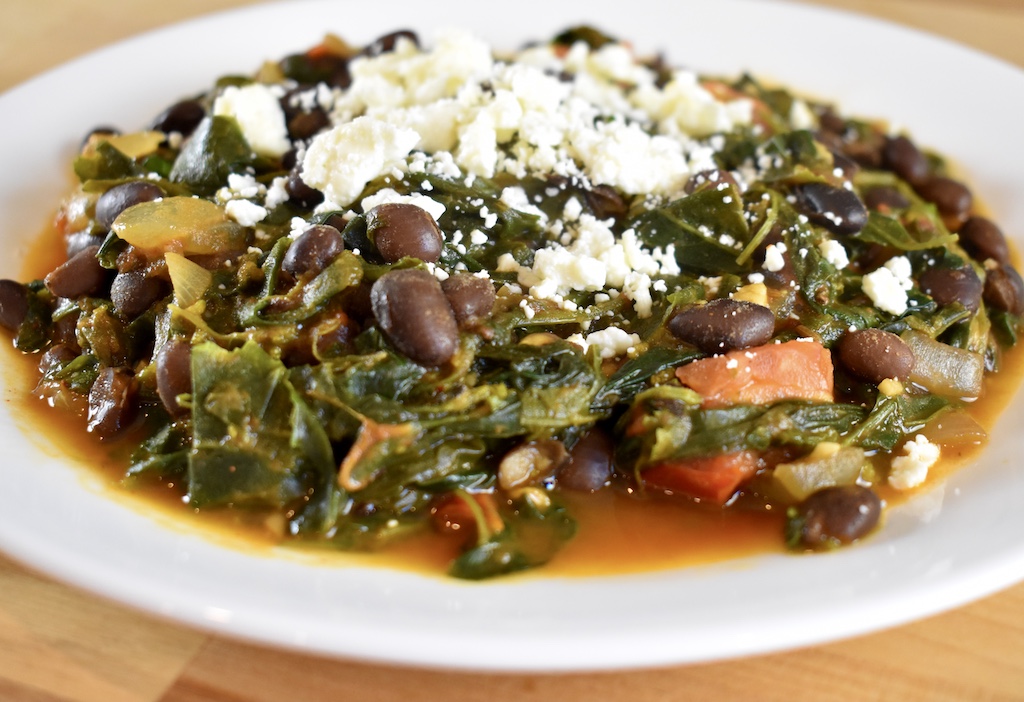 Quelites are a group of wild greens used in Mexican cooking. Lamb's quarters, aka goosefoot, are often used in quelites dishes and cook down similarly to spinach, nettle, or other wild greens. The flavour is nice and mild making it great for people getting into wild edibles. It can be found in disturbed soil all over North America. I get a lot of it coming up as weeds in my vegetable garden every year. I simply let it grow large, then harvest it like any other vegetable. 
This dish makes for a great supper on its own, but can also play wingman to any other Mexican main dish, whether it's some form of tacos, or meat/fish with rice. 
If you can't find any lamb's quarters or other wild greens, feel free to substitute spinach. 
Prep Time

10 min

Cook Time

20 min

Total Time

30 min

Ready in

30 min

Yield

4 servings as a side, 2 servings as main course
Cuisine

Course

Cooking Method

Suitable for Diet
Ingredients
1 tablespoon (15ml) vegetable oil
1 large onion, chopped
2 cloves garlic, minced
1/2 teaspoon (0.5g) dried oregano, preferably Mexican
1 teaspoon (2g) chipotle chili flakes (or 1 chipotle from a can, minced)
1 teaspoon (2g) chili powder
1 teaspoon (2g) smoked paprika
1/2 teaspoon (1g) ground cumin
1/2 teaspoon (2.5g) kosher salt
8oz (250g) fresh lamb's quarter leaves 
1 can black beans, drained and rinsed
1 large tomato, chopped
1 teaspoon (6g) tomato paste*
1 cup (250ml) water or vegetable or chicken broth
1/2 cup (75g) crumbled cotija or feta cheese
Preparation
1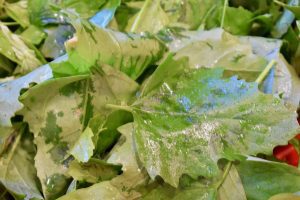 Be sure to soak and rinse your greens well, to avoid any insects or grit. 
2
Heat oil over medium-high heat in a pot or deep skillet. 
Add the onions, garlic, and spices and cook, stirring often, for 2 minutes. 
3
Add the lamb's quarters and cook for another 2 minutes. 
4
Add the beans, 1/2 of the tomatoes, the tomato paste, and the cup of water or broth. 
Simmer on medium-low for 15-20 minutes, or until the liquid has reduced and thickened. 
5
Add in the other 1/2 of the tomatoes shortly before serving. Ladle onto plates or into bowls and sprinkle over the cheese to serve. Enjoy!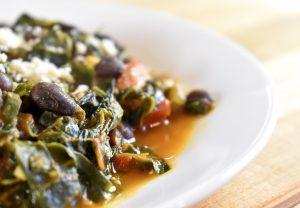 *Hot tip: Buy your tomato paste in tubes (like toothpaste) rather than in tin cans. This allows you to keep a tube on hand in the fridge for times where you need just a little bit of tomato paste like this!